CS 490R is Awesome!
Colton is Amazing!
Don Colton's CS 490R (AI) Homepage
Intelligent Systems (Artificial Intelligence)
BYUH Catalog Entry: CS 490R. Intelligent Systems (3) (Variable) Fundamental issues in intelligent systems, search and constraint satisfaction, knowledge representation and reasoning. (Prerequisite: CS 301.)
Course Syllabus and Major Resources
Text: Artificial Intelligence, A Modern Approach, by Russell and Norvig
Skills: Quizzes testing skill with Probability and Resolution
LMS: DCQuiz Learning Management System (Gradebook / Exams)
QuizGen CS 490R Tests on Demand QG
Text: Department Rental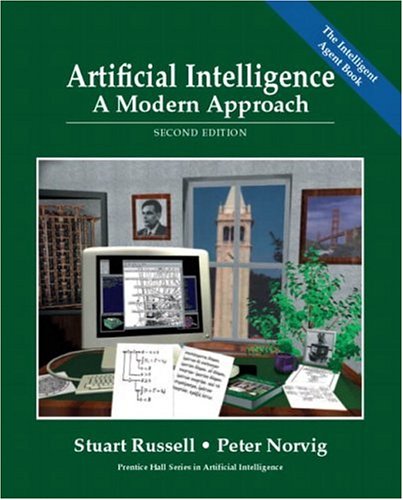 Artificial Intelligence, A Modern Approach, Second Edition
by Stuart Russell and Peter Norvig
1080 pages
Publisher: Prentice Hall.
ISBN: 0-13-790395-2.
Suggested Retail Price: $20 to $40
Note: 3e is the current edition, but we are using 2e.
See also: http://aima.cs.berkeley.edu/
Extras (Before they were merged into the Study Guide)
Jan 2012
Sep 2010
Sep 2009
Sep 2003
Courses Prof Colton Don Colton html5 css3 You are visitor since Jan 1, 2013.